Families in your community will now have another safe, secure and flexible way to pay for your child care and enrichment programs. Apple Pay, one of the country's most prominent mobile payment options, is available with Eleyo. One of the easiest ways to pay on the web, Apple Pay will allow Eleyo users to make contactless, safe and secure purchases.
Apple Pay is currently being rolled out to Eleyo customers. It's estimated that every Eleyo user will be able to leverage Apple Pay in the next few weeks.
"We believe adding Apple Pay is another important step in helping school districts keep pace with the ever-changing technology demands of their communities." — Steve Novotny, Co-Founder & Software Developer, Eleyo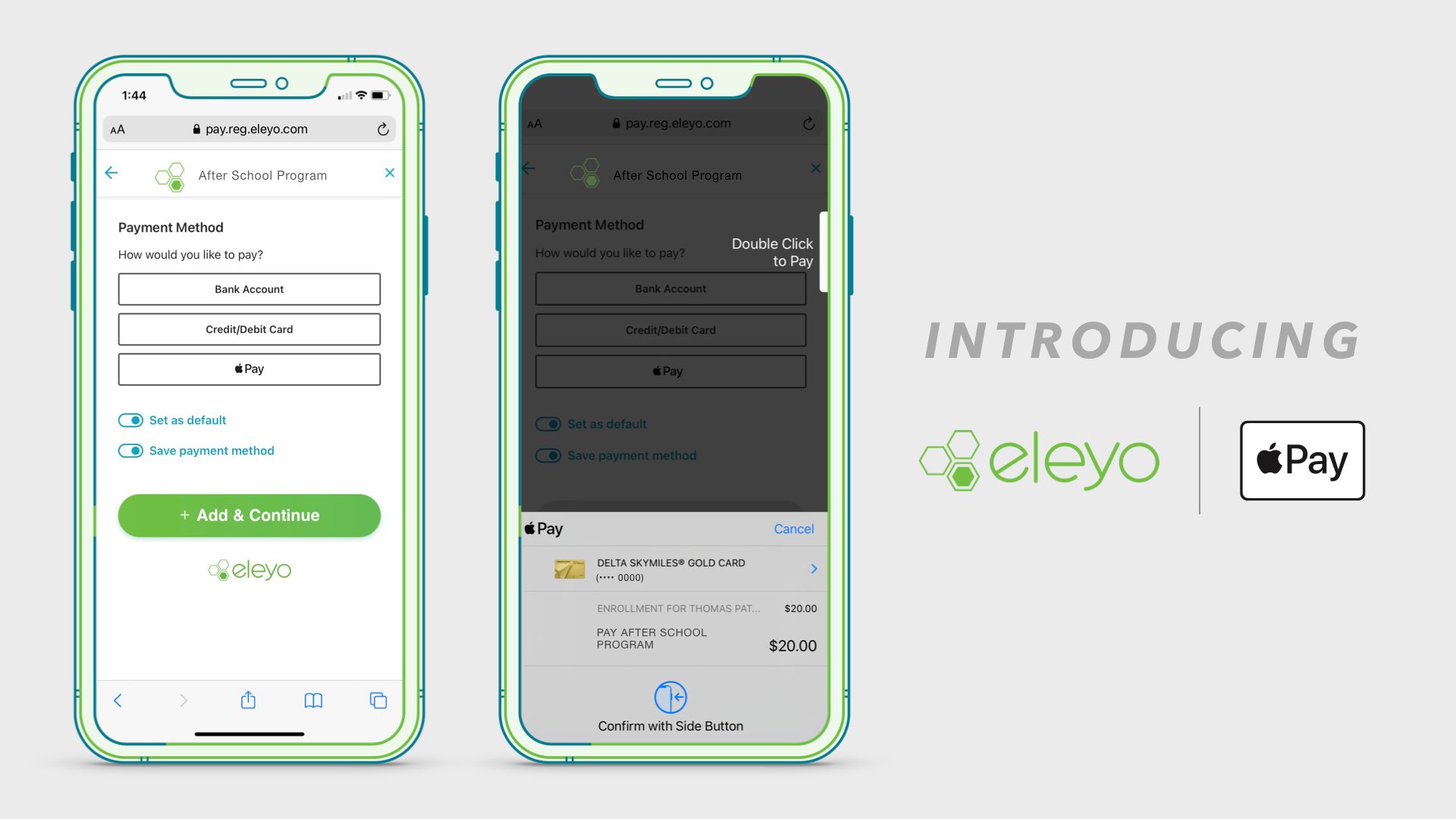 Families Adapting to Apple Pay
Last year, we uncovered more about how the child care and after school landscape is evolving, particularly in the area of mobile payments and digital wallets. Families are expecting more flexibility from your programs, placing new pressure on school districts to innovate:
According to AppleInsider, Apple Pay was activated on 507 million iPhones as of September 2020, as year-over-year retailer and bank adoption growth hit 20%.
Year-over-year, Loup Ventures estimates that 507 million iPhone users have activated Apple Pay, up from 441 million in September 2019. That represents an estimated yearly growth of 15%, driven in part by the rise in contactless payments during the coronavirus pandemic. With this data, it's implied that 51% of Apple's total iPhone user base has set up Apple Pay.