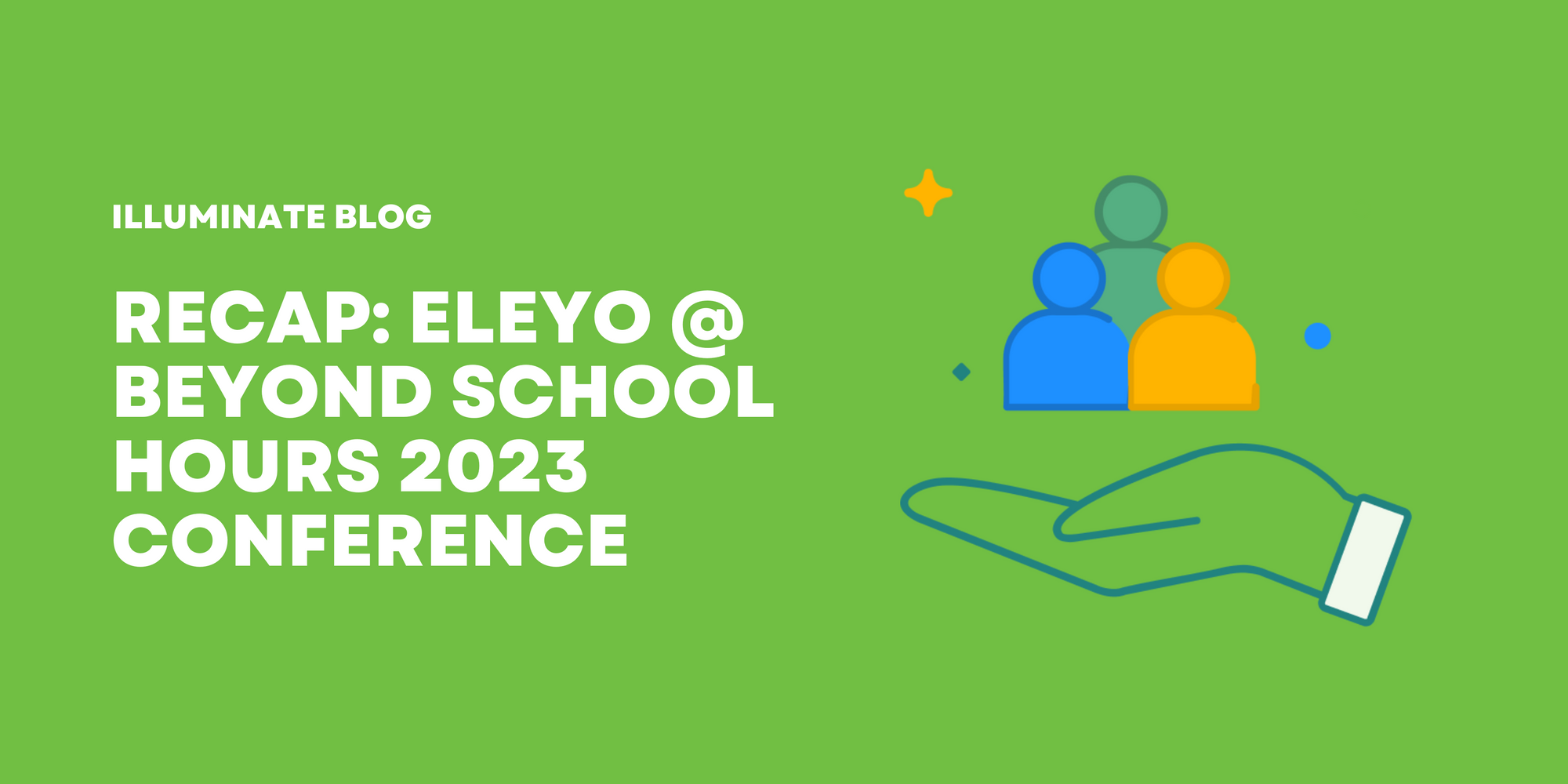 Florida in February sounds pretty good to us! The Eleyo team is returning from a busy, and dare we say magical, few days at Foundation's Inc., Beyond School Hours in Orlando, Florida. With a fitting theme, It starts with us! directors, frontline staff, and many others who work hands-on with youth across the country came together to collaborate, learn, and inspire one another for a busy 2023.
Throughout the conference, we held many conversations with attendees, learning about their before and after school programs and their impact on youth within communities. We also hosted a session on how Eleyo can help expand this positive impact by providing software that program staff and families will love.
As an annual sponsor of Beyond School Hours, we look forward to this event every year and often use this platform to take the temperature of what the after school industry is thinking about heading into the year. If this year's BSH is any indication, after school leaders nationwide are turning the calendar to think big and be actionable with everything in front of them.
The after school industry is finally beginning to emerge out of survival mode and into strategic planning for their teams and programs. Mainly, the industry as a whole is looking to:
Carve out time for a reset and establish a new baseline for leaders and teams
Get back to thinking BIG by creating big short and long-term plans for programs
Nurture teams by producing engaging and sustainable opportunities for employees
Go in-depth with our recent blog post: High Time for High Hopes in Community Education
What's next? We're running it back in Orlando for the 2023 National AfterSchool Association (NAA) Convention. Join us March 19-22 for a few days packed with learning and conversation. Will we see you there?
Finally, if you're attending any other shows this year, let us know which ones in this two-question form, and we'll have a limited edition swag item waiting for you at the booth.

Until next time, BSH! We're already looking forward to New Orleans!