We just wrapped up one of our favorite and busiest times of the year — our spring conference season — at the Best of Out-Of-School Time (BOOST) Conference in Palm Springs, California.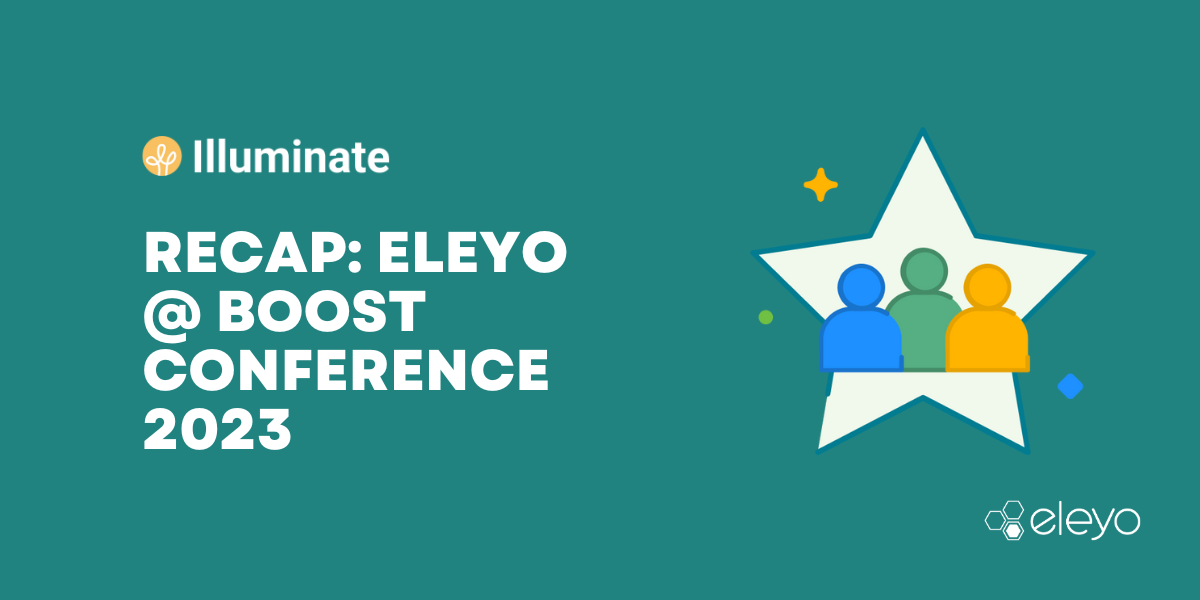 The most rewarding part of these conferences is connecting with and learning from our after school network partners and the industry at large. Being in Palm Springs for BOOST was the perfect opportunity to head west and learn from industry leaders nationwide, with a concentration in California. Our mission was to get a pulse on what is top of mind for before and after school programs from California and beyond, and what they are focusing on as they prepare for next school year.
Balancing program growth with a staffing crunch
Programs across California are currently experiencing a challenge with staffing as they aim to return to their pre-pandemic levels. We learned that California districts see significant opportunities for program growth and came to BOOST looking for ideas to enhance their programs to support that growth. From new frameworks and mindsets to classroom activities and educational tools, leaders attended BOOST for tangible ways to make their programs more enriching and marketable.
Leaders also expressed that while they're looking to infuse their programs with the right resources fit for growth, the need for additional staff to manage that newfound program growth is critical and often challenging to sustain.
At BOOST, attending informational sessions was one way for participants to learn something new to bring back to their organizations. Here are a few popular conference sessions that directly addressed these staffing concerns:
Connect, Engage, Inspire: How to Recruit and Retain New Staff to Your Program
How to Achieve 90% Program Staffing
Leveling Up: Workforce and Professional Development Strategies for Direct Service Staff
Finding the balance between leaning into growth and maintaining the human resources to sustain it will be a challenge for before and after school leaders in the coming years. But through thoughtful conversations and planning, there's hope for finding the necessary staffing solutions.
More highlights from our week at BOOST
Welcome Reception Sponsorship
We were thrilled to sponsor the Welcome Reception, celebrating the beginning of a new year of BOOST, catching up with customers, and handing out limited edition neon green Eleyo visors! An hour of poolside networking was the perfect way to start the week.
Booth Days
The energy in the expo hall was buzzing all week. We saw familiar faces, met new ones, and engaged in fruitful conversations about how leaders in the after school industry are leveraging their BOOST experience to set their programs up for future success.
Eleyo Cabana
New this year, we hosted two Eleyo sessions outside at the poolside cabana. We loved chatting with new and experienced Eleyo users about maximizing the software to meet district and team needs.
Duck Duck BOOST Race
Last but not least, we couldn't reflect on a week at BOOST without reminiscing on the much anticipated Duck, Duck BOOST race hosted each year. Thank you to everyone who cheered us on at the race and for helping us bring home the trophy for the second year in a row!
The spring 2023 conference season was a whirlwind, but we wouldn't have wanted it any other way. We gained unique insights from California districts at BOOST, but we believe these insights translate to the industry as a whole. We're taking what we learned this season to create better resources and facilitate more-informed conversations with industry leaders, and we hope you can too.
Thank you to everyone we connected with across the country for making this year one to remember. We can't wait to see what next year holds!
---
Eleyo is a leading program management software built for before and after school child care and community education programs. We work with districts nationwide, helping grow fee-based programs and elevate communities.