The Challenge: Moving to a Modern Marketing Strategy
Trying to reach the right people with the right programs.
When Eleyo surveyed community education professionals last fall, they said that marketing their programs is one of their top 2020 initiatives, and an initiative that evolves every year. In today's world, marketing is a blend of many factors that involve identifying and attracting new audiences while increasing the value of your product for existing customers. This requires strategy and messaging for multiple audiences.
For community education programs, communicating the value of your offering is especially crucial if a high percentage of your community members are currently active in your programs. This process can be aided by marketing to specific audiences (target marketing).
Target marketing involves breaking your key audiences into groups based on characteristics, behaviors and emotional drivers. Once broken down, programs then concentrate marketing efforts on one or more key segments, such as community education classes that have been taken in the past. This practice allows community education programs to leverage existing customer data to communicate new programs or services to their community.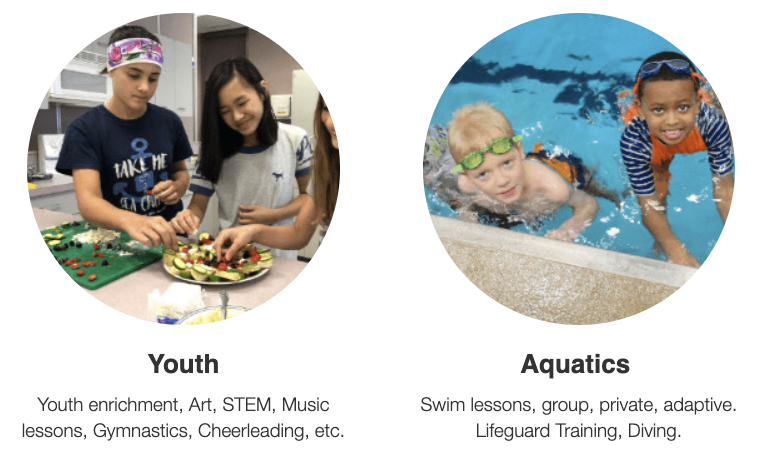 The Solution: Insights by Eleyo
Leveraging easy-to-run reports to segment existing customers.
Kris Akin, Community Education Communications at Farmington Community Education, knows how to leverage data. For more than ten years, Farmington has used Eleyo as their community education program management solution – all the way from registration to reporting. Eleyo collects and stores information on registration history, customer demographic, financials and more. In her role, Akin leverages this data to create segmented lists of community members to market.
For example, Akin can view people who have taken cooking classes in the past by pulling a report in Eleyo. She then uses contact information to send an email showcasing Farmington's new and upcoming culinary classes along with a registration link so they can immediately sign-up.
As a marketer, Eleyo is a really great tool, especially with target marketing.
Through data-driven marketing, Eleyo helps Farmington stay in close contact with their community members leading to an increase in registrations over each of the last three years. With Eleyo's reporting capabilities, Akin has found all the necessary information to connect existing customers with courses that align with what they have taken in the past. Whether it's providing a list of swim lessons or gymnastics to preschool parents or providing a list of future culinary classes to local want-to-be chefs, Farmington Community Education has their customers covered.