Last week, we had the pleasure of attending MCEA's (Minnesota Community Education Association) annual Leadership Days conference. During the two-day work session, community education leaders around Minnesota gather to grow in ways that will help them build a respectful culture ready to take on any problem.
This year, program leaders gathered around the promise of taking smart risks with their programs in 2020. At last year's MCEA Fall Conference, leaders were asked what successful risks they took with their programs over the past year. What followed was a series of new curriculum ideas, facilities enhancements and innovative community events.
Curriculum Creativity
MCEA's push to taking smart risks in 2020 is well-timed with the country's overall desire for curriculum innovation. As found in our upcoming 2020 After School Report, 59 percent of programs we surveyed are interested in learning about new course ideas for 2020. In the competitive after school market, districts are under more pressure than ever to offer course options that reach new segments of the community. However, Leadership Days demonstrated by taking risks and thinking outside the box, programs can successfully differentiate themselves with unique course offerings.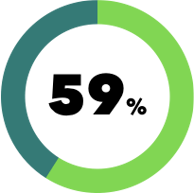 Course Innovation Through STEM
When looking at new trends in curriculum offerings, from MCEA and a national lens, we see a rise in STEM-related courses. Minnetonka Community Education in Minnetonka, MN, offers youth courses like Robopets Robotics, Junior Engineering, Extreme Chemistry, Coding and more. Parkway-Rockwood Community Education in Ellisville, MO, offers its community courses such as Full STEAM (science, technology, engineering, art and mathematics) Ahead.

Robopets Robotics course description as seen on minnetonka.ce.eleyo.com
As programs continue to innovate their offerings through STEM-related courses, they open their doors to new members of their community. This change not only benefits enrollment numbers but provides a platform for community members to grow. According to Public School Review, STEM-related courses:
Teach independent innovation
Allow students to explore subjects at greater depth
Help students develop critical thinking skills
Unlocking the Gym
When Mike Max, Sports Director at Twin Cities' WCCO-TV, spoke to open this year's Leadership Days, he reminded everyone that it's community education's purpose to bring the community together. To figuratively, and sometimes literally, unlock the gym and classroom doors. Community ed programs must create a sustainable future through their program offerings to keep these gym doors open. New course ideas provide programs an avenue to take smart risks in 2020 — risks that extend their reach within the community, boost enrollments and lead to all-around success.