Introducing Eleyo Spotlights
Our mission is to partner with child care and community education programs to help you grow your programs. Moving forward, we're compiling our product and industry resources into monthly Spotlights. Be on the lookout for these monthly resource collections as we examine facets of your program like reporting and analysis, parent experience, innovative programming and more.
Spotlights will be comprised of a variety of resources including webinars, tools, industry insights and other professional development opportunities.

The Importance of Data in Child Care and Community Education
There's huge opportunity in data. In today's child care and community education industries, using data to make informed decisions can help your programs in a variety of ways. Regardless if you're a data expert or a beginner, there is opportunity to optimize your programs.

Data Analysis: Where to Start?
In this month's Illuminate post, we look at the best ways to get more comfortable with data and how before and after school professionals have a constant opportunity in front of them to improve their programs with more analysis and information.

Discover: Getting Started with Data Analysis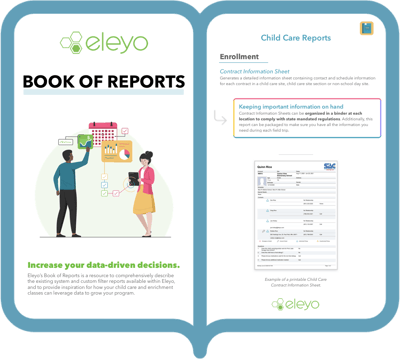 A Deep Dive: The Eleyo Book of Reports

A complete resource guide to Eleyo reports, including customer favorites, and more importantly, how they can all improve your program with informed decision making.
Not an Eleyo user? No worries. The Book of Reports provides insights and inspiration into the types of data that you can start to collect and how you can leverage it during your day-to-day.
Access: The Eleyo Book of Reports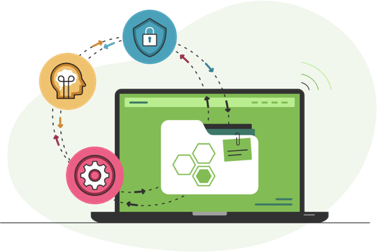 Elevating Communities Webinar Series: Improving Program Operations with Data
In the first installment of our monthly Elevating Communities Webinar Series, we look at solving child care and enrichment problems through data. Learn what everyday situations, and sometimes headaches, are solved through Eleyo's reporting capabilities. Click below to view Improving Program Operations with Data.
Coming Soon: Family Experience
Family experience can drive success, build trust and loyalty and set programs apart. Stay tuned next month for what a positive family experience can mean for your program and steps you can take to improve it.