In our latest look at Eleyo's 2022 After School Report, we examine how digital marketing can help spread the word about your program, leave a lasting impression, and ultimately make a positive impact on your community.
Today, we'll examine current numbers around child care and enrichment program awareness. From there, it's all about marketing best practices in the form of measurement, outreach, and more.
Awareness & Impact
‌‌Let's first look at awareness. Specifically, when forming this year's After School Report, we surveyed districts around the country to measure how they feel about the number of community members participating in their programming.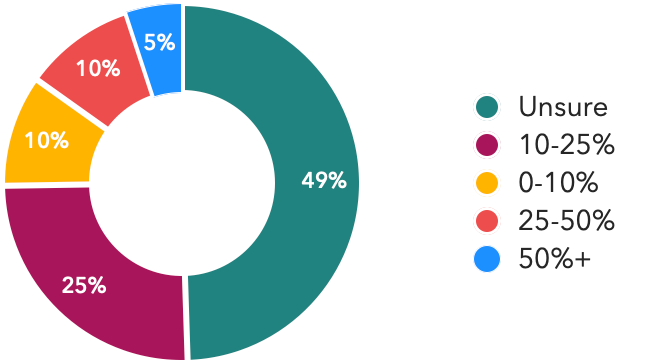 Marketing Measurement
‌Nearly 60% percent of programs are either unsure of or are estimating small awareness of their program among community members — and that is okay. This percentage tells us there's plenty of room for programs to increase marketing efforts while better measuring the impact of those efforts. But it all starts with measurement.
Measurement helps bring new opportunities to light by highlighting what's working and what's not, and with marketing awareness, it specifically can help showcase who you are not yet reaching. How can you get started with measuring your reach:
If possible, compile a list of as many community members as you have available through email lists, registration exports, school district resources, and more.‌‌
What would you like to know about each community member? Begin populating your community database with program participation and total spending info. This information is often available via program management software.‌‌
Sort this information to find insights on potential new customers you can engage, old customers who have not taken a course in a while, or new community members to your district. Once you have the information compiled, the sky is the limit.‌‌
Separate community members into marketable segments (top customers, underserved audiences, different age ranges, and more).‌‌
Develop unique messaging and incentives for each group.
Outreach
You have determined your marketing audiences, and now it is time to engage them. As trends in marketing come and go, email marketing consistently remains one of the best options to grow your audience and measure the impact of your messaging. Writing for Sprout Social, Jacqueline Zote notes that 77% of customer-centric marketers use email marketing as their channel of choice for nurturing audiences.
Lucky for marketing teams and individuals, many free(!) tools can help you build and measure thoughtful email marketing campaigns. We turn again to Sprout Social for 11 Free Email Marketing Tools to Save You Time and Money: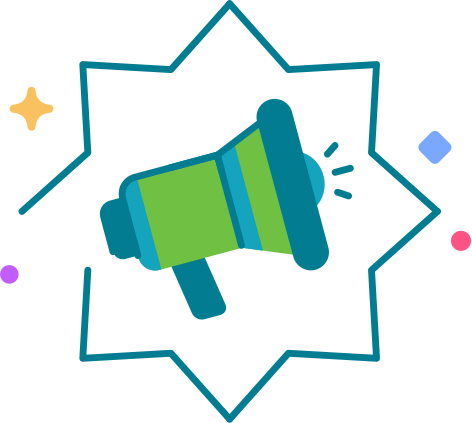 Best Practices & Outcomes
Putting it all together, we asked programs around the country — what marketing activity resulted in the most engagement within your community? When surveying more than 100 districts for our annual After School Report, 81% credited the digital initiatives of email marketing, website enhancements, and social media as boosting their marketing this year.
However, it is never one channel but a combination of efforts that leads to effective marketing.
"I think marketing often comes with a stigma that a single idea or promotion is the difference between marketing success and failure. In reality, it tends to be the opposite. Marketing success comes from consistency and resilience over a long period of time. To grow the influence of your programs and their brand, you not only have to experiment with audiences, messaging, and outreach channels, but you need the measurement in place to evaluate, learn and evolve as the results come in. The results never come in as quickly as you want them to, but if you stick to your process, they will come." — Tom Sawatzke, Director of Marketing, Eleyo
In the end, it comes down to thoughtful communication with your community. In our After School Report survey, when we asked program leaders how they improved community (parental) relationships in 2021, a resounding 61% responded increased cadence of program communication. And you can use technology to help you. The goal is to establish a way, using technology, to easily export who to contact, when, and what for. Having that process in place saves tons of time.‌‌
Marketing Tool Spotlight: Canva
In addition to one of our go-to marketing channels, we're spotlighting one of our favorite design tools, Canva. If you can't tell, our marketing team loves Canva. We've provided previous nods to this free graphic design platform, and that's because we use it for logos, email banners, social media content, documents, print collateral, and presentations.
Small marketing teams (and budgets) are a reality of the after school industry. If you or your team are searching for some design help, we feel this is a great tool to start. Eleyo's Digital Marketing Lead, Erin Grodnick, outlines how Canva could help jumpstart your program brand.
Experience is unnecessary. Anyone can create with Canva's user-friendly platform.
Templates. Canva has ideas curated for you for different images, prints, and much more.
Pricing. The basic level is free and less costly than hiring an hourly contract designer. You can also upgrade to Canva Pro to upload your brand assets, logos, share them with team members, and more.
Sizing & Dimensions. Templates are pre-made and ready for you so that you can select standard dimensions for social media, posters, document sizes, and much more.
Creativity. Users can elevate their brand with the accessible features from Canva.
Keep Going with Eleyo's After School Report
‌‌Whether it's a deeper conversation on marketing and digital experience, after school hiring and staffing realities, or data-driven decision — there's more information to be had with Eleyo's After School Report.
In this year's report, after school professionals will access:
Survey data from over 100 after school programs around the country
Expert commentary on hiring, staffing operations, technology, and marketing
Consumer insights from 5M+ child care and enrichment users
‌
‌
‌
‌
‌