We've released some exciting updates to the Child Care Attendance app this past month! First, we have streamlined the process of marking children absent using the app:
Site staff can now use mass selection to mark multiple children absent in a single procedure.
Additionally, we have added automatic section selection to this process, the app will now automatically select the child's scheduled section for marking children absent.
This automatic section selection function is similar to the automatic section selection during the sign-in process.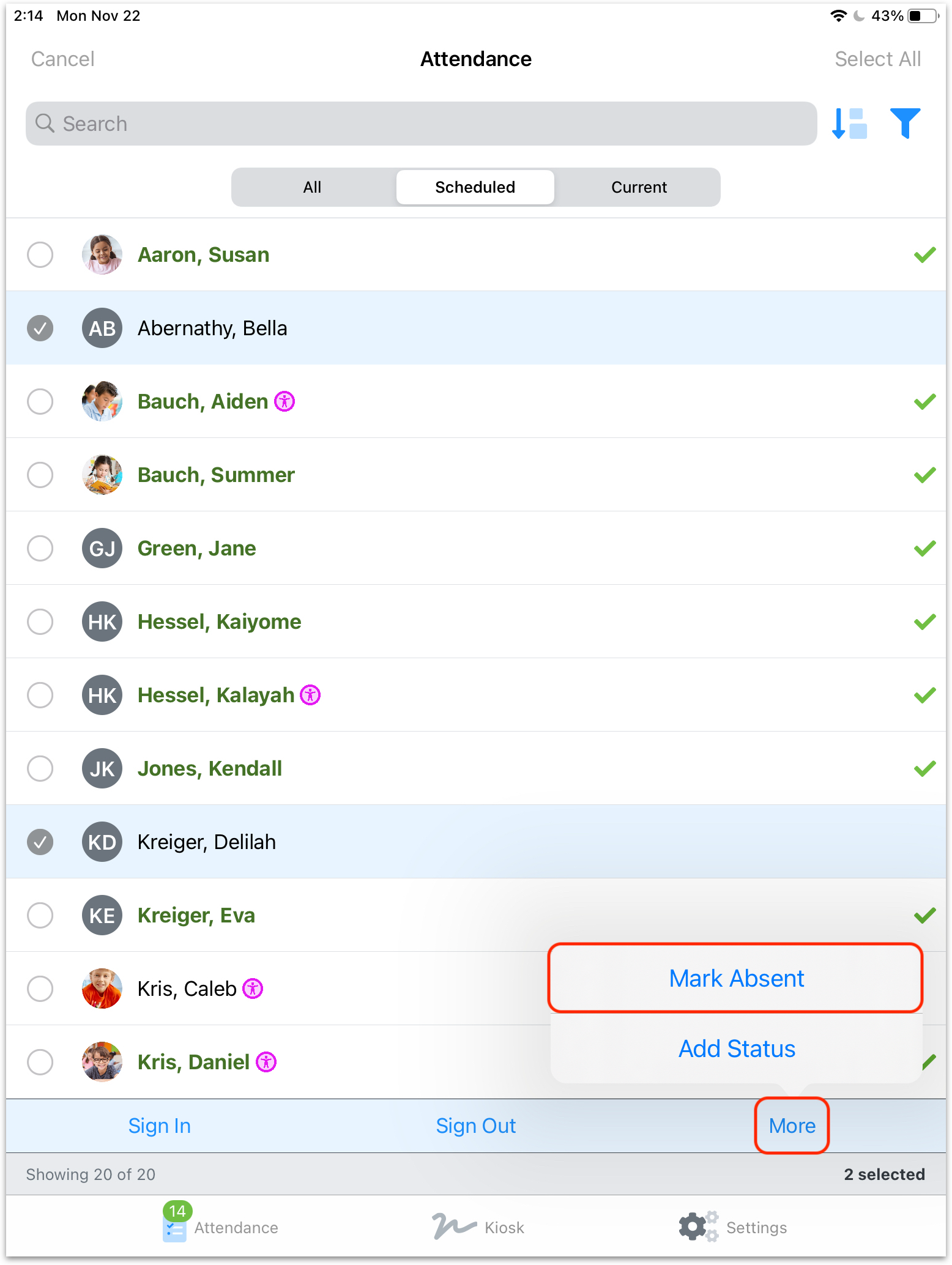 For more information on marking children absent through the Eleyo Child Care Attendance app please see the learn article.

We have also added a new group by section feature. Sites that are running multiple sections at a time are now able to group and sort the children list by section.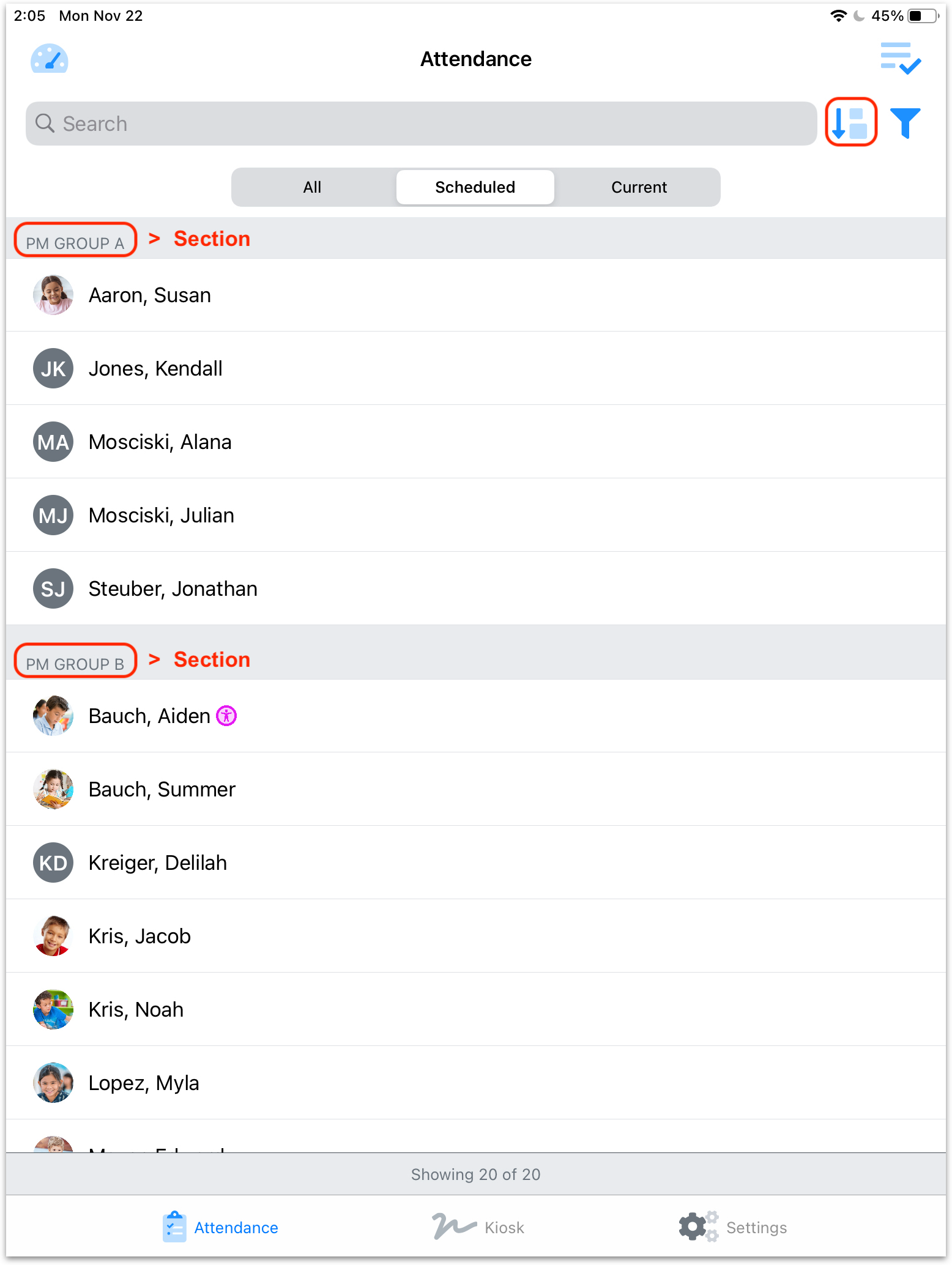 Looking ahead, please make sure to keep your Eleyo Child Care Attendance apps updated, as we will be releasing a refreshed dashboard with exciting interactive list features in the near future.

As always, keep an eye on Illuminate for information on the latest Child Care Attendance app updates.