Approval-based contracts eliminate inefficiencies for Etiwanda.
The challenge: a non-integrated program management software
Etiwanda offered families in their community online contracts and payment options for their Child Care programs. However, contracts and payments were not integrated with a program management software and as a result of not having a gate-keeper technology, all applications were accepted automatically.
With each auto-acceptance came an extremely tedious process. As registrations rolled in, staff would download system-approved contracts from the online registration system they were using at the time. Then, they would manually migrate the contracts into another part of the software for review and make sure applicants met their program's requirements. If the contract was missing information, staff would then have to reach out to families to gather it. If the contract didn't meet program requirements, staff would then have to manually contact the families and issue a refund for the registration fee.

Customer Profile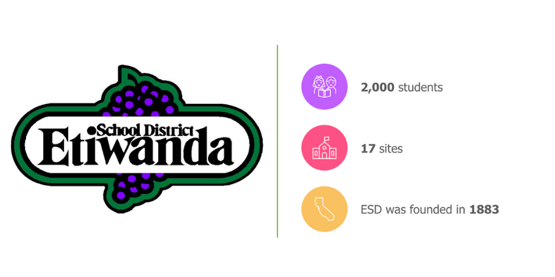 The solution: approval-based system leads to streamlined processes
While Etiwanda had all the necessary parts of a program management software, the lack of communication between these parts left staff feeling that there had to be a better solution. When Allie McGinn, the Child Care Clerk at Etiwanda, started researching child care software online, her main goal was to find an integrated and approval-based system. In what became the start of a tremendous new relationship, Allie found Eleyo.

Etiwanda quickly realized that they had found the perfect tool for their needs: Eleyo enables Etiwanda to add required questions and fields to their online contracts. Once contracts are submitted, staff can review them while they are in the pending stage. If everything meets requirements, staff approve the contracts, at which point the registration fee is collected and an email is sent to the family. Family communication is also automated if staff decline a contract. What's more, because payments are not collected until approval, the task of issuing refunds is completely eliminated.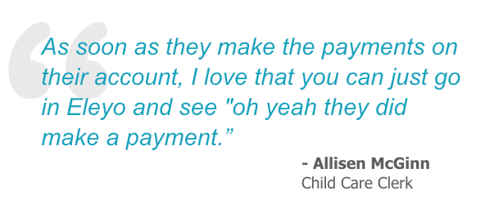 As a result of integrated contacts, payments, and program management features, Etiwanda's team enjoys a manageable and stress-free registration process and spends more time enriching the lives of their students!
Eleyo is excited to continue partnering with Etiwanda to help their staff focus more of their time on their awesome programs and children.